Your Family Gains a Support System with Senior Assisted Living at Moraine Ridge in Green Bay, WI
Rather than having all of the responsibility of care fall onto your shoulders, we are here to help your loved ones live a fulfilling life with as much or as little assistance as they require. With medical services, prepared meals, zero maintenance, and daily life enrichment programs, we promise your family member will love living here as much as we love having them here.
Our senior residents are welcoming and always make friends quickly because they enjoy bonding over their shared experiences. If you think it's time to consider assisted living, contact our office today to schedule a tour of our licensed senior living facilities in Green Bay.
---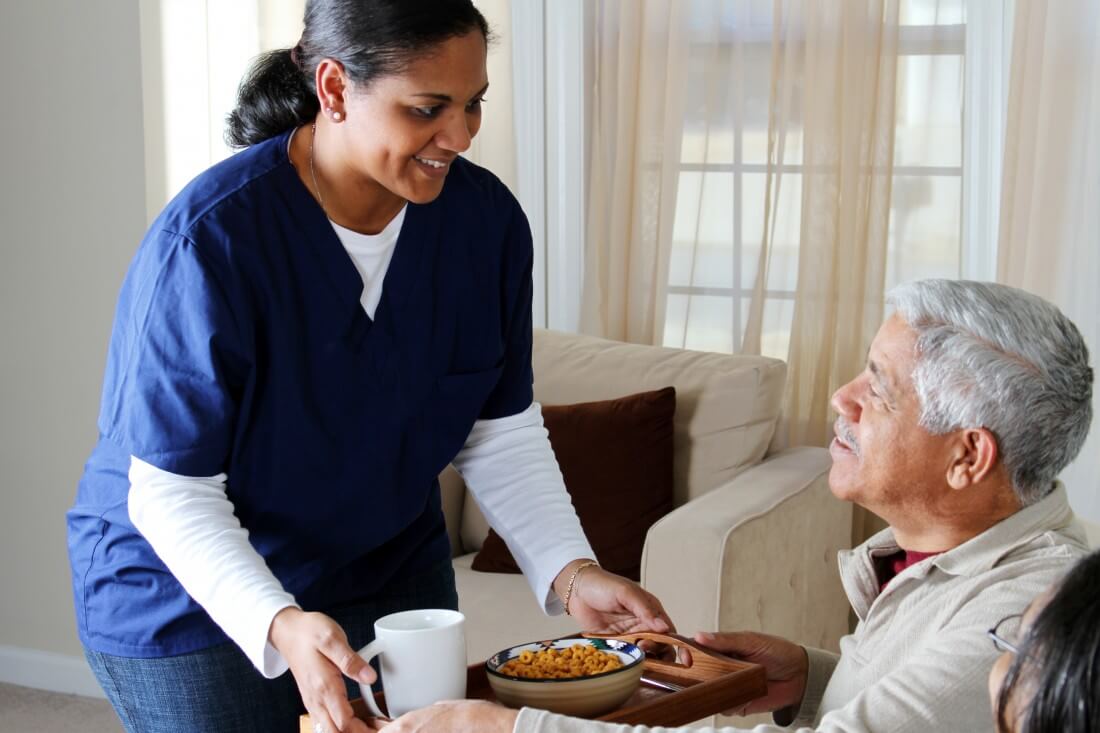 Live Comfortably & Enjoy a Wide Array of Available Amenities at Moraine Ridge
Respite and guest rooms as well as private entertainment and dining rooms are available. Restaurant quality dining, directed by our in-house chef, as well as a gourmet coffee and tea bar, are amenities that are well appreciated. The community has a business center complete with two large screened computers with Wi-Fi, an abundant and current library, life enrichment programming, secured entry, and an available underground, heated garage. Our beauty salon is exceptional in appearance and service. Outings with our wheelchair-accessible bus are enjoyed by many.
Assisted Living Amenities Include:
Multiple Scheduled Life Enrichment Programs Daily and Evenings to Include Social, Cultural Events, Community Outings with the Moraine Bus Transportation which is Wheelchair Accessible
24/7 Health Monitoring by Our Professional Healthcare Team
Registered Nurse on staff
LPN on staff
Delicious meals
Housekeeping, laundry, and linen service
Parking in underground, heated garage
Wellness and Safety Checks
Educational Presentations Onsite
Private Lounge Areas with Full Kitchens
Business Center with Computers, Printer and Wi-Fi
Library Storage Unit
Basic SatelliteTelevision
Secured Entry
Individual Thermostats
Medication Management
Call Pendant
---
Dining is Always a Delicious and Social Experience
Great company and an inviting atmosphere are always on the menu in our full-service dining room, where you'll meet friends and make memories over breakfast, lunch, or dinner. With our exceptional dining program, you will enjoy a variety of nutritious and well-balanced prepared meals. A gourmet coffee and tea bar are open 24 hours at no charge. A continental breakfast buffet is included free of charge for all residents each morning. Our experienced chefs offer fresh, made-from-scratch restaurant-style meals that reflect traditional and local tastes. We change our featured dishes with the seasons to ensure the freshest ingredients.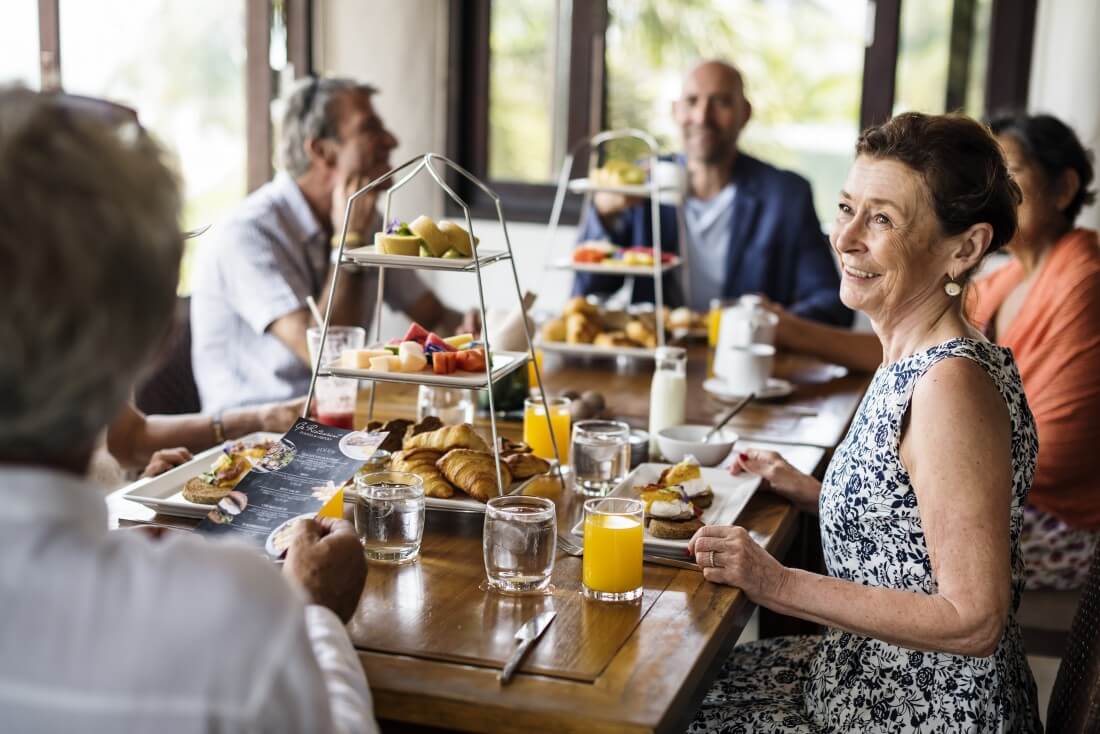 ---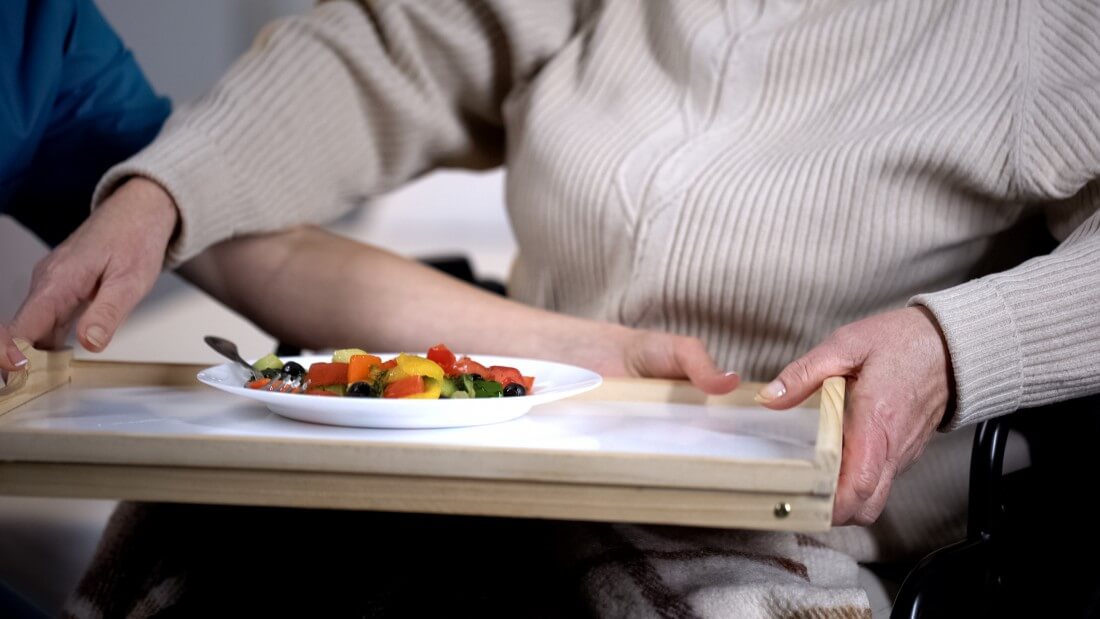 Special Dietary Needs are Easily Accommodated
Our staff takes time to get to know each resident and caters to his or her individual preferences. We encourage our residents to participate in planning prepared meals by attending monthly meetings to suggest changes and additions to the menu. Many of our residents are already gifted cooks, but we offer classes to showcase local fare, farmer's market finds and new tastes. The educational and healthy eating events guide residents and guests through a variety of cooking topics, including special preparation techniques, exploring new cuisine, and the nutritional benefits of choosing healthier ingredients.
---
Our Life Enrichment Programs Allow Residents to Do Things They Enjoy with Their Peers
No matter what your family member enjoys doing, Moraine Ridge gives them the opportunity to do it. We provide the opportunity to dream, create and share talent through art and musical programs that provide intuitive and spontaneous creative self-expression. Residents also have the opportunity to be active participants in the community. They engage in actions of personal and public concern that are both individually life enriching and socially beneficial to our community. We encourage all faiths by offering services, rituals, traditions, and studies. Many aspects of inspiration and spirituality are explored, such as meditation, aromatherapy, and relaxed breathing techniques. We offer energetic exercise as well as therapeutic, graceful programs. Wellness groups are led by Rehab Arisces, our in-house therapy department, with tips to improve balance and prevent falls.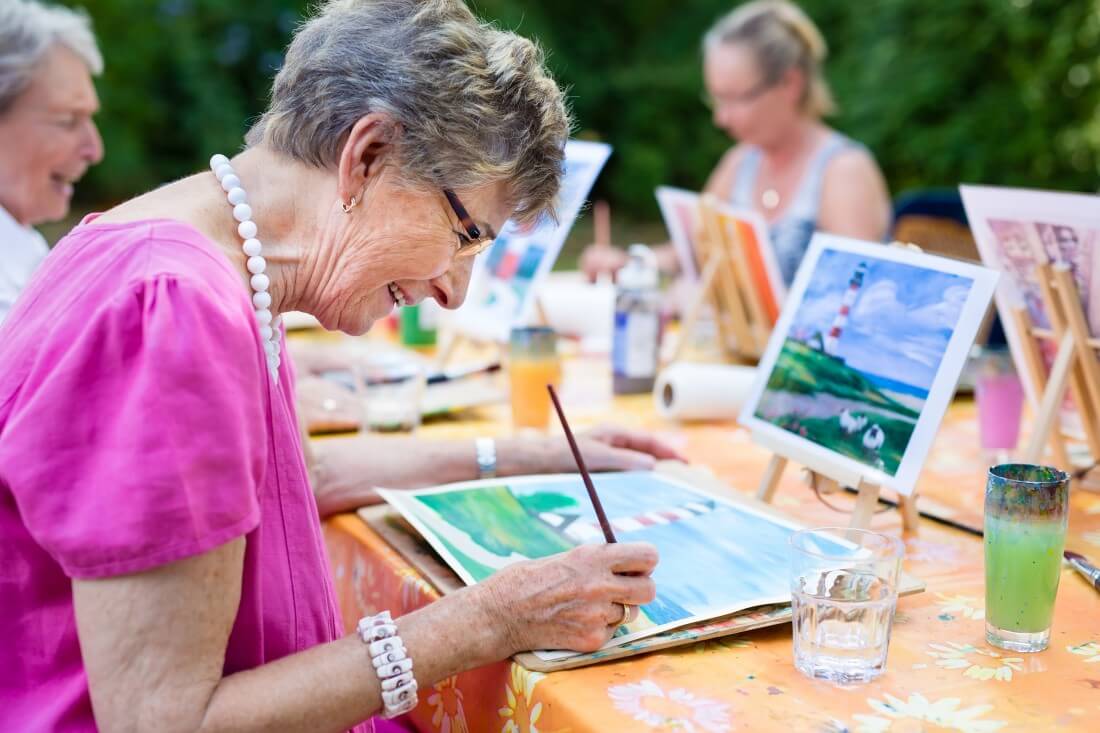 ---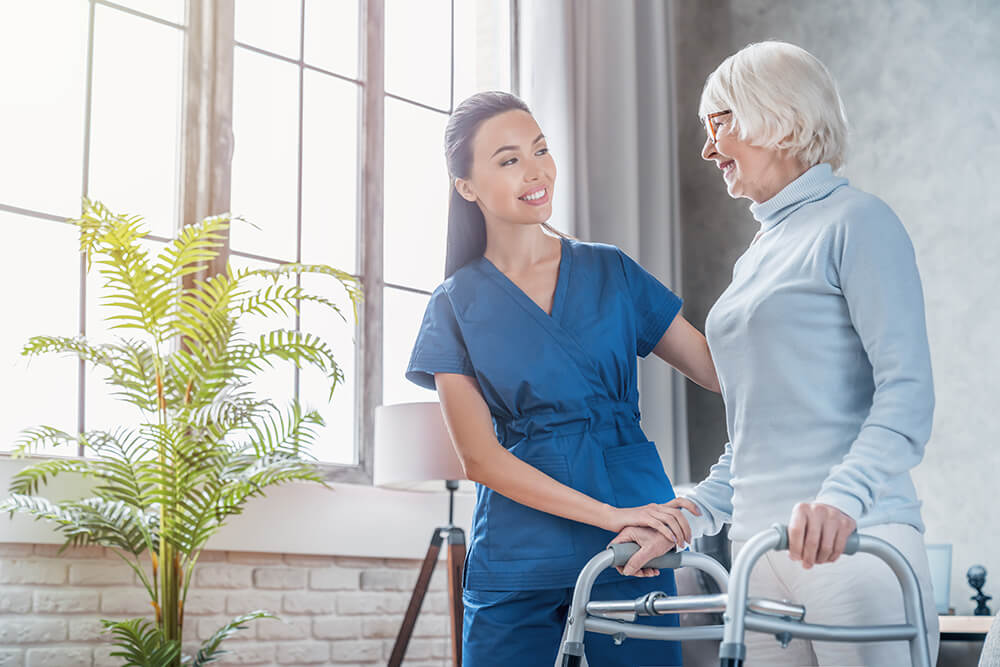 Moraine Ridge Sets New Standards When it Comes to Assisted Senior Living Care
Our residents enjoy living here, and your loved ones will, too! Bring your mom or dad for a tour of our newly renovated facility to show them how much fun assisted living can truly be. Our staff is happy to answer any questions you and your family have. Contact our office today to schedule a time that is convenient for you.